Welcome to the Steve Anthony and Persuasion featuring Gabrielle Silva website. Since or band was formed in 1987 we have performed at thousands of Weddings, Private Parties, Casinos, Nightclubs, and Corporate Events. In this Web-Site check out all of the features including a photo gallery from some of hundreds of weddings, music tracks, band members bio section and contact information. We are sure you'll see why we are the Premiere Wedding and Function in Southeastern New England. Also, sign up on our mailing list for current events! Thank you for visiting our page!
Steve Anthony and Persuasion featuring Gabrielle Silva

If you're looking for New England's hottest and most exclusive dance band, look no further than Steve Anthony & Persuasion, featuring Gabrielle Silva. Many bands come and go, but the hallmark of a professional band lies in the consistent dedication of its members. With decades of collective experience and a rhythm section that has been together for years, Steve Anthony and Persuasion has what it takes to entice you onto the dance floor! Add to this an amazing sax player, a three-piece horn section, and the contagious lead vocals of Gabrielle Silva, and what you get is onstage energy and a sound that is unsurpassed. With the presence and polish of a Las Vegas show band, Steve Anthony & Persuasion play continuously, with brief breaks and one song leading smoothly into another. Voted among the best of bands on The KNOT, Steve Anthony & Persuasion is a unique experience you will never forget. 
Contact Steve at:  401-680-2760
Stevelop726@aol.com
There are no upcoming events right now.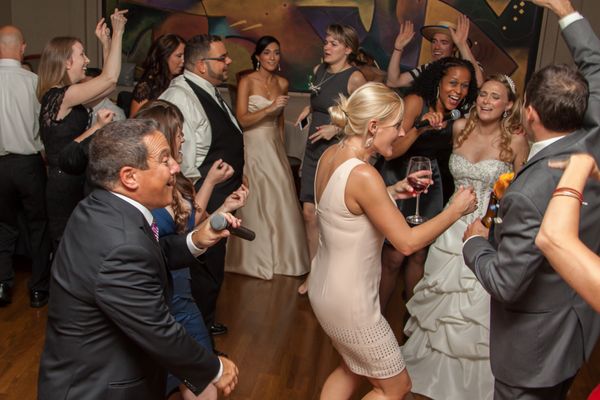 You are visitor number: 30683